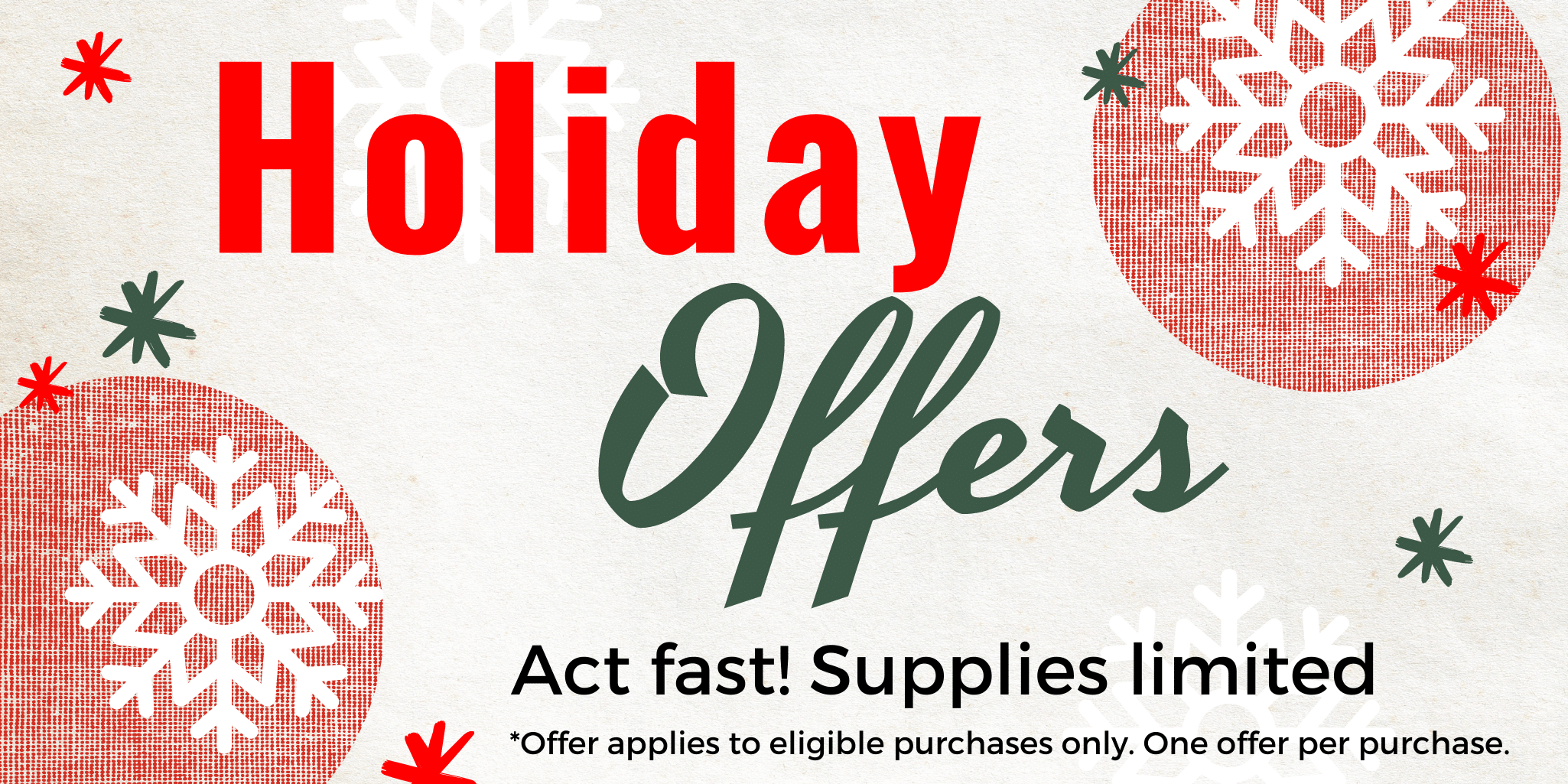 FREE Guitar Holiday Gift Pack (up to $21.00 value)
With the purchase of ANY acoustic or electric guitar, receive a FREE Holiday Gift Pack that includes a D'Addario guitar strap, Dunlop string winder and one set of strings.
Electric guitar Holiday Gift Packs will include one set of Dunlop nickel-wound electric strings. For acoustic guitar Holiday Gift Packs, choose between Dunlop steel or nylon strings. For qualifying online orders, a Gift Pack will automatically be included. For in-store purchases, ask your sales associate.
Offer applies to eligible instruments purchased Nov 27 through Dec 24, 2021, while supplies last. Eligible instruments include any new electric or acoustic guitars, except for Hohner Acoustic Guitars. Consignment purchases are also not eligible. Holiday Gift Packs are not customizable; guitar strings only can be exchanged for a different weight from the same brand and sell price between Dec 26, 2021 - Jan 2, 2022, with purchase receipt. No cash refunds.
Gift the Gift of Music for a Chance to Win a Guitar or Keyboard
Enter to win either a Fender, FA-125CE Dreadnought Cutaway with EQ Black and a Pig Hog Black guitar stand (valued at $249.98) OR a Casio Keyboard CT-S400 and Casio Keyboard stand (valued at $253.99) in support of Performing Stars of Marin.
Entries accepted online or in-store with a $5.00 donation, Nov 21 through Dec 22, 2021 6p PST. All proceeds will be donated to Performing Stars of Marin.
Winner will be randomly chosen from all valid entries Dec 22, 2021 at 6:30p (come to the store or watch via Facebook Livestream!). One lucky winner will be notified via text, phone or email. The prize can be picked up at the store; prize package does not include shipping.
Learn more about Performing Stars of Marin