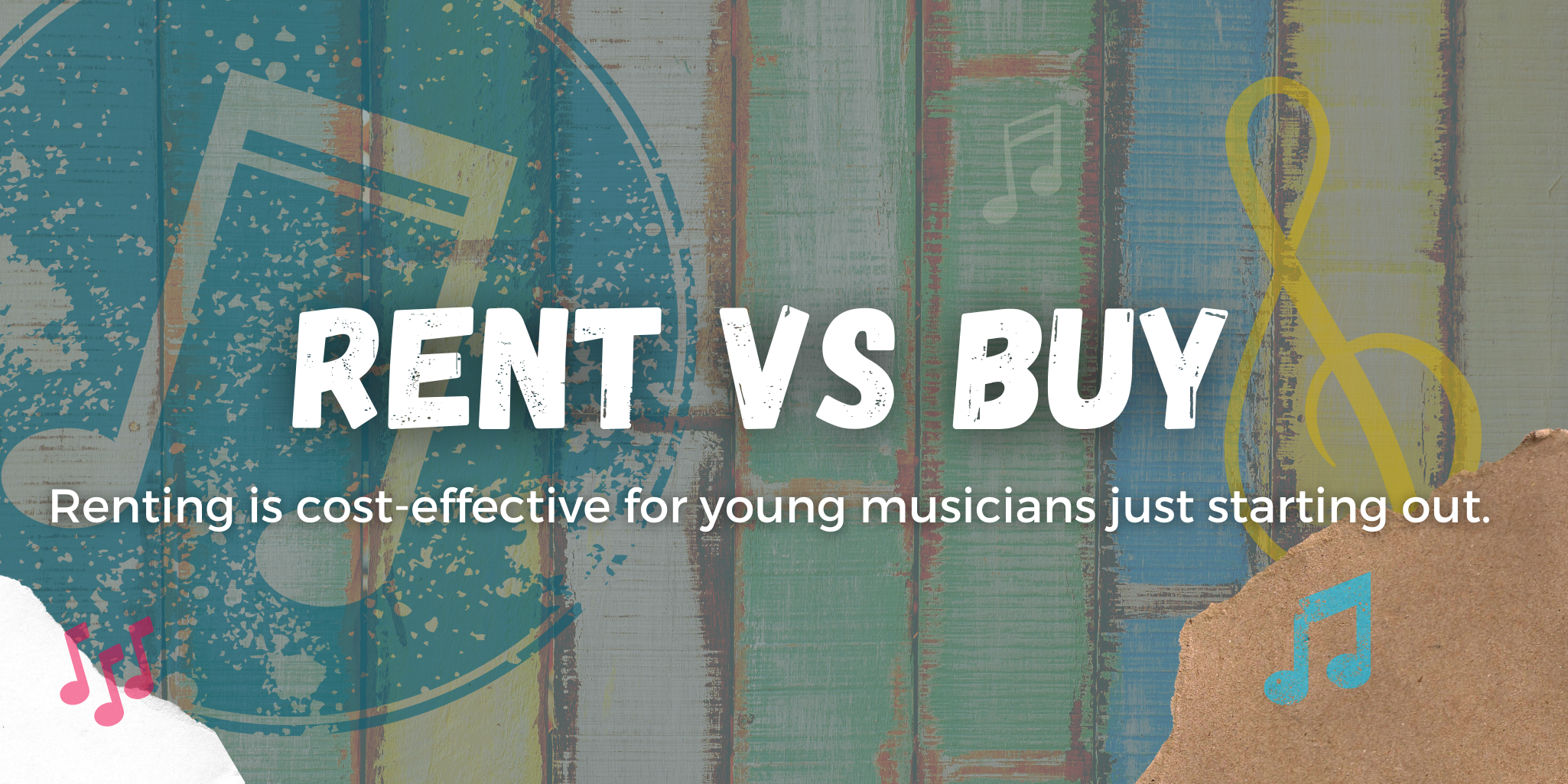 Deciding whether to rent or buy an instrument is an important consideration when your child is just starting to explore music. Although there are many other situations in which buying upfront makes sense, music exploration at the early stage may not be one of them.
Quality Matters. Cheap instruments are cheap for a reason, they're made with low quality materials and substandard design and workmanship. Often, they are not serviceable and this can result in a frustrating, uninspiring playing experience (intonation and other playability issues) for students.
The Magic Flute invests in high quality rental instruments, replenishing our inventory every year due to rental buyouts and growing demand. Renting a higher quality instrument ensures your child will have an inspiring and satisfying musical journey.
If you have any questions, please do not hesitate to contact us.
Specifications

*Group 1 instruments include Flute, Clarinet, Trumpet, Trombone, Violin, Viola, Snare/Bell Kit. Rental instruments from The Magic Flute normally sell for $500 - $1000.

$220.86

1st School Year

Rental (9-mos)*

<$200 Purchase (from another retailer)

Quality brand - Knilling, Eastman, Scott Cao, Jupiter, Buffet, or Yamaha

Guaranteed

Variable

Size options - for best fit

Guaranteed

Variable

Flexible exchanges to the right instrument (e.g., type, size)

Option to transfer purchase credit up to 12 months

Unlimited exchanges for fractional sized instruments

n/a

Service and maintenance

Unlimited, included in contract

$90 per hour

Rent-to-Own option

Purchase credit accrued with continuous rental

n/a

Good playing experience

Guaranteed

Untypical

Reparable (indicative of quality)

Guaranteed

Untypical
---
---