Meet Our Teachers
Magic Flute Music Lessons can match you with a teacher who will help you reach your goals
Book a Trial Lesson
Click on a teacher to learn more about them!
×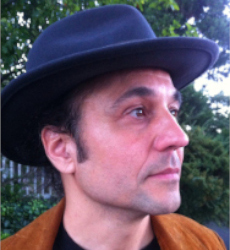 Bret Arenson
Guitar, Ukulele, Bass
"He's a terrific teacher and has been teaching my 2 kids ukulele and guitar for almost 5 years. They do not take to all teachers; they get easily turned off when they feel they're not learning anything new. That never happens with Bret." —Alex Smith (Kai,15 years old and Renn, 12 years old)
Although I can play pretty much anything, my favorite music genre, and what you will find me playing when I'm not teaching, is jazz. I spent many years playing jazz as a street musician in Paris. I am still fascinated with the way music connects people—musicians to each other, and to the audience. It is a good performance when I feel I have played well, the audience shows they have appreciated it, and I got paid! This is something I hope all my students get to experience.
Students like working with me because I'm patient and knowledgeable, and while effectively preparing them for their other playing opportunities (ensemble or live performance), I keep the lessons entertaining!
I like to prepare my students for ensemble and live playing by emphasizing good pulse and rhythms in time and learning how to get the sound they're looking for, reliably. We achieve this by exploring chords of various types, melodies, and riffs with both picking and finger styles, and through song variety. I like to keep it interesting and engaging.
With a degree in music from Laney College and years of private jazz guitar instruction from acclaimed local teacher Warren Nunes, among others, I have been teaching for over 15 years. I also continue to perform locally, mostly solo jazz guitar, but also with singers and other instrumentalists with Damien Masterson in The Duo Kings.
×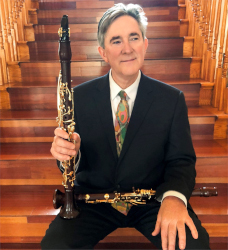 Steve Bergman
Clarinet, Saxophone, Flute, Recorder
"Steve's teaching and encouragement have helped me to grow technically, overcoming hurdles to become a better player. I am constantly impressed by the wealth of knowledge and experience Steve possesses and is willing to share."—Charlotte, 18 years old
I play several instruments and enjoy them all, but at heart, I'm a clarinet player. At age 18, eight years after first picking up the clarinet, I debuted as concerto soloist with the San Francisco Symphony. My love of saxophone is only slightly less. At 12 years old, I started playing the saxophone and four years later I performed at the Monterey Jazz festival. The recorder is also a beautiful instrument, albeit underappreciated. I continue to be intrigued by the haunting beauty of Renaissance and Baroque music, heyday of the recorder, and I strive to make it come alive for young players.
My students enjoy my diverse and broad understanding of music, and how much I know just off the top of my head. Working with me, they gain a solid knowledge of the instrument they are trying to learn. It's not just about playing songs, it's the technique and practice (warming up, exercises) that builds competence. Because I play several different wind instruments, I'm able to cross-pollinate techniques to help students develop their skills. I have taught the majority of the clarinetists of the Marin Symphony Youth Orchestra for many years.
I enjoy teaching all age levels and can go from working with a beginner on "Hot Cross Buns", to helping a student prepare for an audition at Juilliard. Many of my students have gone on to San Francisco Youth Orchestra, San Francisco Conservatory, Stanford Jazz Camp, California Jazz Conservatory, Cazadero Music Group, Interlochen Arts Academy, among others.
My approach to teaching is to rely on insights and materials that I've developed over many years performing and teaching. I like to make things fun, but also strive to inspire and motivate my students to excel. I use demonstration to help students understand concepts and I encourage them to participate in ensembles to broaden their perspective and grow, plus it gives them something to practice for!
With a bachelor's degree in music performance from University of North Texas, I've been teaching private lessons for over 45 years and have been a faculty member of San Domenico School Music Conservatory for 28 years. I still play professionally, often playing the flute in pit orchestras, along with the clarinet and saxophone.
×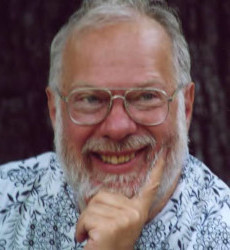 Joe Bloom
Piano
"Joe has taught music theory and piano to my daughter since she was 8 years old. With great skill, infinite patience and generous emotional support, Joe has developed the skills of a reticent beginner into that of a blossoming musician." —Melinda (Sahara)
At age 17, I was a piano artist and teacher-in-residence at the Adamant Summer Music School in Vermont; I've since been playing for 56 years. Though I am an accomplished pianist, if you were to ask me my favorite instrument I would have to say, viola, even though I don't own or play one. I grew up backstage at Carnegie Hall, where I was exposed to classical music played by the world's greatest artists. The low C string being bowed on the viola still stops me in my tracks.
When I think about the feedback I've received from my students over the years, there is a common thread, they say they have grown as musicians, and as people, because I'm able to connect with them and share my "mastery of music, and vast knowledge of the history, culture and science of music" to help them achieve their musical goals. This is what I love about teaching. Each student is different and has their own way of learning and absorbing information. Discovering this individuality is a joy and key to accelerating their success.
Students learn music theory, ear training, harmony, analysis and composition. I use an innovative approach to meeting them where they are in their musical journey (age and level), then with patience and compassion, I listen closely to their playing and coach them to the next level. I like to use a variety of interesting and unique experiments to demonstrate, and evocative language and analogies to help my students reach a deeper and more complex enjoyment of music.
Over the years I've seen my teenaged students get accepted to the best college-level music programs (Columbia, Cornell, Juilliard School, Harvard, Yale, S.F Conservatory of Music, etc.) and my adult students grow more confident, and comfortable, in their musical abilities.
×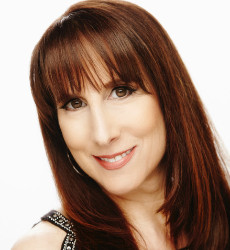 Daria
Voice
"Daria knows how to work with a wide range of students and keep it fun. Her extensive knowledge and experience make her one of the best teachers I have ever worked with." — April P.
Singing is my passion and I love performing, recording and sharing my music. I grew up in a musical family and at age six, began to sing and study piano on the baby grand we had in our living room. I love the tone and richness of the piano. As a teenager, I fell in love with jazz and pop but went on to study classical singing until I discovered my true passion was for jazz and pop styles. I also studied Brazilian music.
I have taught for over 30 years. Teaching gives me the opportunity to encourage others to pursue their passion and to share ideas and techniques I have learned along the way. I love seeing my students blossom and gain confidence. Music is an endless and fascinating journey.
Whether your goal is to become a professional touring and recording artist or you are just learning to sing, I can help take you as far as you want to go. I work with all levels and ages from 8-98! I offer lessons in performance, style and contemporary vocal techniques that strengthen the voice, increase range and mix the registers with application to songs. I also teach ear training and a great breathing method.
My approach to teaching is to assess each student's strengths, weaknesses and experience level, tailoring lessons to each individual student. The technique I teach is based on the Bel Canto method, which helps vocalists learn to sing with ease, freedom and maintain a healthy voice. I strive to inspire, instill confidence, and give students the tools they need to develop their own individual style and artistry as performers.
Daria is an acclaimed recording artist/touring musician, songwriter and educator. She holds a B.A. in Humanities, with emphasis on Childhood Music Education, from New College of California/SFSU. Her background includes extensive training in contemporary techniques of singing. She has studied with jazz greats Bobby McFerrin, Mark Murphy and trained with Seth Riggs. Daria has taught at California Jazz Conservatory, College of Marin, Blue Bear School of American Music, Marin Theater Company and Piedmont Piano Co. and other locations as well as online worldwide.
×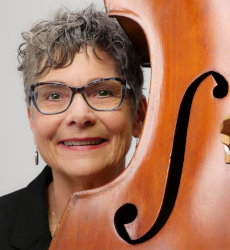 Susanne DiVincenzo
Cello, Upright Bass
I have two favorite instruments, the cello and the upright bass. My love of the sounds they make is why I have been continually performing and teaching for the last 30 years. Performing for receptive audiences is great, but working with young people, training the next generation to be knowledgeable and appreciative of jazz and classical music, is what motivates me. I really like being connected to young players, for their enthusiasm and love of life.
Taking lessons with me, students find a patient, compassionate, caring teacher, committed to their success in music, and all other areas of their lives.
I teach all ages and levels of students and will vary my approach accordingly. When teaching cello to children, I use the Suzuki Method, the current standard cello method which works well for all students. For adults learning cello, in addition to the Suzuki Method, I also use other standard method books like Dotzauer. Adults have a range of interests and reasons for studying the cello. Sometimes, it's best to work with pop tunes or other classical pieces. For bass, classical studies, I follow Simandl for foundation and technique; for jazz studies, I rely heavily on teaching standard jazz tunes using Real Books (fakebooks) and the iReal Pro app for playing along with backing and tracks.
Following 20 years teaching cello and string bass on the East Coast, privately, and playing the Atlantic City Casino Showrooms, and as the Assistant Director of the Atlantic Youth Orchestra, I've reestablished myself in Marin, teaching and working with Enriching Lives Through Music in San Rafael and with the Girl's Jazz and Blues Camp at the California Jazz Conservatory in Berkeley. I also continue performing with College of Marin Symphony Orchestra, Mill Valley Philharmonic, Montclair Women's Big Band, City Swing Big Band, Awesome Orchestra, Alive! (all-women jazz ensemble) and Trio Viva.
×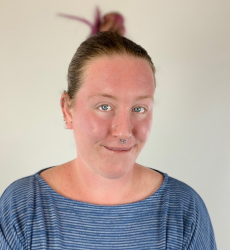 Katie Fritts
Flute, French Horn
"Katie has now been my daughter's Flute Teacher for the past two years. She is also teaching piano to my younger daughter. All I hear when I walk by their lessons is happiness and joy. I also hear beautiful flute and piano playing. My daughters have developed a love for the flute and piano and Kaitlyn has helped foster that for sure. She is so upbeat and knowledgeable, all at the same time. Extremely patient as well. And really no pressure at all. Katie brings joy into learning. — Allison
Growing up, every musical opportunity that was available to me, I took. I have first-hand knowledge and experience auditioning for, and succeeding in, youth orchestra, county and state honor bands, and various smaller groups. At age 15, I auditioned on trumpet, sent in my original compositions, and I was accepted to Berklee College of Music in Boston (though attending did not become my reality).
I started mentoring younger musicians, as a real job, as a teenager. It is a great privilege to be an influence in a young musician's education, and it is especially important to teach young people to cherish their music, no matter the instrument or the level of skill. I believe that music is one of the closest things we have to real magic in our lives.
I play multiple instruments but if I had to choose a favorite, it would be piano, because my grandmother taught me to play. Her piano is now mine and I use it in my lessons today. I love teaching beginners through middle school because they get so excited about music! I try to get them to relate their instrument to different musical genres and styles, exploring the places ideal for their instrument and how to find a good expression for songs that do not necessarily seem to fit their instrument.
Before we begin playing, as we get acquainted during our first lesson, my students learn that "sound is everything". The simplest song played in a beautiful rendition is worth more than the most difficult song played with mediocrity. I vary lessons by age level and each students' goals, always answering theory questions as appropriately as I can (and sometimes in depth depending on the students; there are plenty of 4th graders, and younger, who are capable and willing to understand the formula to a major scale). My approach is to support school music obligations first, then secondly, fulfill the students' desire to learn how to handle their instrument. I often make custom arrangements of songs…. pop songs, electronic music, movie themes, and video game themes to keep my students engaged and aware of all the possibilities. My students are often the ones, in their music classes, with access to more notes as chromatic exercises are a key part of our studies. I use the Arban and Rubank books, and I rearrange for each specific instrument.
I am a Petaluma native, but San Rafael has been my home for the last 10 years. My husband grew up in the Dixie and San Rafael School Districts and we are raising our two children (4th and 1st grade) in the house that he grew up in, forever a musical home. We are both incredibly happy to have come from families who prioritized music lessons.
×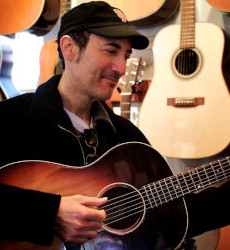 Paul Geller
Guitar
"This coming month, my son will have taken lessons with Paul for 11 years and his knowledge of theory, technique and overall musicality on the guitar has been incrementally improving lesson after lesson. What stood out to me was that Paul is an outstanding teacher for kids; his patience and kindness could teach all ages. My son started with Paul, a complete beginner, at 4 years old. Key achievements off the top of my head are probably him opening for the Mountain Play or performing for a jam-packed church during the Folsom Jazz Festival. His improvising, skill and style that got him these incredible performances wouldn't be possible without Paul's teaching." — Bellavy (Noah, 15 years old)
I've been playing since I first picked up a guitar in middle school after hearing Van Halen's full length debut album "Van Halen", released February 10, 1978, which forever changed the way guitar players, myself included, think about lead and blues rhythm guitar. As a young practicing guitarist, I was heavily influenced by players like Eddie Van Halen and I still work hard, every day, to continue developing my own technique.
I teach all ages and levels, from beginner to advanced. Lessons are taught on acoustic, classical and electric guitars and styles range from rock, blues, metal, pop, R&B, funk, folk, jazz, and classical.
Students like to take guitar lessons from me because I'm not only a guitar teacher, but an actively performing musician, constantly evolving, exploring and learning—styles and techniques, which I pass on. Lessons cover sight reading, rhythm playing, soloing and improvising, chord voicings, scale studies, music theory, modes and music fundamentals. Students get to learn their favorite songs and guitar solos, plus cool slide riffs, alternate tunings, blues licks, finger picking, composing and songwriting.
My approach is not one-size-fits-all, I create a customized lesson plan fit to the individual based on their style, experience, skill level and interests and what they want to accomplish. Not every student learns the same way, or retains information in the same manner; I strive to gain an understanding of each student to develop the best learning approach for them personally. For younger students, I will often use guitar methods by the FJH Music Company, to teach the important fundamentals of music and note reading.
Born and raised in Marin County, I went to Terra Linda high school and majored in Music at College of Marin. I've been teaching private lessons for over 30 years, and have taught group lessons for grades 3-8 in the Ross Valley School District. I enjoy and play many types of guitar—acoustic, classical, dobro, steel, jazz and electric and I myself have taken lessons from some of the best teachers and players (Neal Harris, Nick Shyrock, and Mark Goldenberg).
×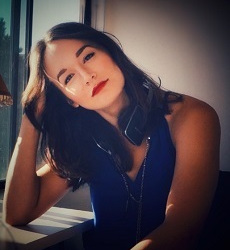 Willa Grey
Piano, Ukulele
"Thank you for being such a positive influence in Anna Grace's life. You have such a gift—both with teaching children and with musical creativity." —Allen and Serena (Anna Grace, 6 years old, piano)
Though a classically trained pianist, and a singer-songwriter, the ukulele holds a special place in my heart. I used to own thirteen ukes(!) but I have since pared-down my collection to two—an indestructible water and weather-proof uke that accompanies me on my stand-up paddleboard and camping adventures, and a solid Koa-wood Kala concert uke. The low G warmth and resonance of my Kala has kept it by my side for 11 years.
I like to teach all ages and levels, typically starting piano students around age 7 and ukulele students at age 8 (with exceptions of course!). My students quickly recognize how much I love music and love what I do, with the songs they want to study quickly becoming "our new favorites". We laugh a lot together as they learn. I have fully embraced online teaching and my students are thriving in this new format, meeting and often surpassing their personal goals.
It is important to me that my students get to study the music they already love and that is what inspires them, while also being exposed to a wide range of genres and artists to spark their creativity and broaden their artistic horizons. I help them to develop good technique, and an understanding of what music is and how it is structured and formed. The direction we take with lessons is centered around their goals and what part they want music to play in their lives. My teaching approach is individualized to each student's interests and learning style. At the end of the day, I'm here as an artistic educator to make my students' lives deeper and richer through their engagement with music.
Willa is a Perry & Walters Music Foundation Scholar who graduated cum laude with a Bachelor of Music (classical piano). She's been teaching private lessons for 13 years and continues to actively compose, record and perform.
×
Paul Gruen
Guitar, Ukulele, Banjo
"I've been studying with Paul for a little over a year now, and it's incredible how much I've been able to improve with his teaching. ...he's boosted me to a point I would not be at were it not for his help. He's helped me with basics like shifting chords and important information like what kinds of scales to use to get better at soloing. I think that one of the things that has helped me the most is his use of songs to help teach specific techniques, as when I was learning Europa by Santana he used it to help strengthen my ability to associate the melody with the chord progressions." — Alejandro
From early on playing fretted instruments defined me. I was only 11 years old when I performed classical guitar at a celebration honoring Spanish composer Castelnuevo-Tedesco. At age 17, I won first place in advanced bluegrass banjo in the Topanga Banjo and Fiddle Contest. I have created over a hundred ukulele arrangements of all sorts of music. I cannot choose a favorite, as I love the guitar, banjo and ukulele equally and I play each one, almost every day, just for fun!
My students tell me they appreciate my patience, but they also like the fact that I help them with technique, as they are usually worried about developing bad habits. They also like that I help them learn the types of music they want to play—even the specific songs they like—which contributes to their motivation to learn and practice and enjoy the process. I work to get them "off the page" and to learn to play using their ears.
My approach to teaching varies by age level and instrument. I tailor lessons to the individual based on age, musical experience, abilities and interests. In general, I work with beginners to learn chords, with strumming and singing along if they want to. If they do like to sing, I transpose songs into their vocal range for accessibility. We will do scales, arpeggios, strums and fingerpicking, and we will cover basic chord structure. Reading music and/or tablature depends on the student. I try to throw in as much theory as they want. Banjo playing is a bit more standardized in the beginning, tablature-based, which I combine with learning by ear. For all instruments, I provide video and audio of songs for play-along, changing the tempo of the audio to match the student's ability.
I have been playing guitar, banjo and ukulele for more than 30 years, performing throughout, and teaching for over 15 years. I studied classical guitar with Ronald Purcell, Cal State University Northridge, and jazz guitar with Gerry Mancuso. While at UCLA, I honed my skills playing and performing in various contexts. I performed locally as the lead guitarist with rock icon David Laflamme in the Gypsy Jazz Quartet "Bo Django," performing at the "Djangofest" in Mill Valley and other venues.
×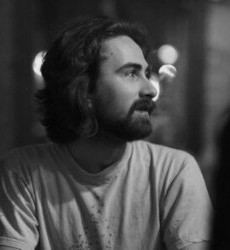 Cody Hazelle
Guitar, Bass
"Cody is a knowledgeable and patient teacher. He has a vast understanding of musical history too, which makes it a pleasure to learn about the origins of music in a historical context. Cody also knows several instruments, so he can relate sounds in a unique and profound way. I learned unique techniques that I never learned from other teachers, that will stay with me for a lifetime."—Nita, 37 years old
Though I teach guitar and bass, as a songwriter/composer I spend a lot of time on the piano. The piano is wonderful in that it gives you access to all the important parts of a composition—bass, harmony, rhythm and melody. I am inspired by artists like The Beatles, Beach Boys, Flaming Lips, David Bowie and Pink Floyd, among others, because of their keen understanding of harmony, melody, structure and texture.
My students describe me as a calm, patient, encouraging and thorough teacher. In taking lessons with me, they get a broad and deep understanding of music as I believe that learning the bass, for example, is not just about how to play it properly, but how to listen for what the instrument does, and why. We will have critical listening sessions where we listen and pick the music apart together, giving students the tools and ear, they will need as they move forward with their learning.
Students can expect to use lesson time to learn the songs they like and are excited to work on as this helps keep them engaged. I often will give them a second piece, something unfamiliar perhaps, but one that they can benefit from. It is great to have two pieces to work on at once, so if you get bored or frustrated with one, you can play the other! For beginners, I start with the basics—are they holding their instrument properly? Sitting properly? Can they play a simple quarter note in time? As lessons progress, they include the necessary study of scales and notations and a focus on retention. Studies have shown that even the simple act of learning three or four chords and getting a student playing music as soon as possible will motivate them to keep up with it.
With an Associate in Arts degree in all thing's music, I am a producer and composer, and have been teaching for 8 years. I continue to perform with multiple groups and production companies, playing different instruments and songs that I have written.
×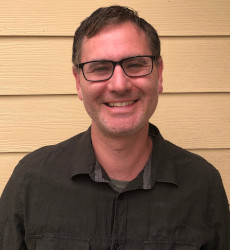 David Horn
Bass, Upright Bass
"Dave teaches with conventional instruction methods with a heavy emphasis on detail. He also perfectly blends in passion and style. He has been an inspiration for me as a parent of a musician. Most importantly, he has been and continues to be a great inspiration for our son." — Curtis (Jason,16 years old)
Born and raised in Marin County, I started playing the bass in the Drake High School Jazz Band and I have been playing and teaching ever since! One of things I love about teaching is that I learn something new from every student I work with, for example I recently had a student request to play a solo piece I was not sure he was ready for. We worked on it together and he won the Marin Symphony Youth Orchestra Concerto Competition! Lesson learned: never put limitations on your students.
My students tell me they enjoy their lessons because I'm a caring, thoughtful instructor who meets them where they are and understands their individual needs, and because I'm approachable and sometimes funny (I love to use lots of sport metaphors!). Students benefit from my decades of professional playing experience and ability to teach any style of music (classical, jazz, bluegrass, rock, reggae, etc.), to all levels and ages.
For younger students, I follow the George Vance method, which is a hybrid of Suzuki Method and Francois Rabbath. This allows me to play and demonstrate during lessons. I have found that students learn faster by playing together, so we are often playing duets at the end of lessons to hone sight-reading, musicality and ensemble playing. With older students, I let them lead me with their interests, whether that is playing jazz, preparing for a community orchestra concert, or improving sight-reading or general musicianship.
I hold a Bachelor of Music Performance from the prestigious Indiana University School of Music. With it's low, rich tones, the bass is the foundation and structure of music, which is what I love about it and why I continue to teach and perform (Philharmonia Baroque Orchestra, Opera San Jose, Marin Symphony, Oakland Symphony and Symphony Silicon Valley among others). I currently work as a bass instructor and string teacher at Branson High School, Whitehill Middle School, San Rafael High School, College of Marin and as an orchestra coach for the Marin Symphony Youth Orchestra. From 2005-2011, I lived in Germany where I played in some of the top opera orchestras in Europe, including the Essen Philharmonic, Osnabrücker Symphony Orchestra, Oldenburg State Theater, culminating with a position at the Berlin State Opera (Deutsche Oper Berlin).
×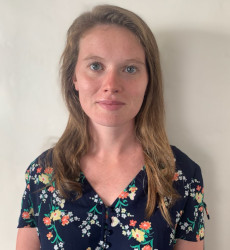 Olivia Knuffke
Cello
"Olivia has a way of connecting and engaging my daughter, on a level that makes playing fun and productive. We are really happy with her!" Alena (Sasha, 8 years old)

Growing up, we used to play a CD recording of Yo-Yo-Ma performing Bach's Six Cello Suites for Solo Cello. It was then that I fell in love with the sound of the cello and quickly asked for lessons. Little did I know that the instrument would be as big as me (!), but once I heard its beautiful sound there was no going back. I have been classically trained since the age of five and I am passionate about teaching music because I want others to have the same rewarding experience in learning an instrument that I have been fortunate enough to have. I firmly believe everyone, child or grown-up, has the ability to make beautiful music. Being a music teacher is one of the most rewarding things I have ever done and I love every minute of it. I've been teaching for 3 years and although working with beginners is my specialty, I take students of all ages and levels.
If you asked one of my students why they enjoy taking lessons with me, I think they would say it's because I am fun and enthusiastic, and that I'm always making sure they are practicing regularly at home. I give my students my all in every lesson; planning before each session to remind myself what the student is working on and to set specific goals for the lesson. I give my students a concrete practice plan for each week to ensure they have a fruitful week of at-home practicing. I want my students to succeed and I work hard to create a positive and encouraging environment for them to learn in.
My approach to teaching includes a lot of what I learned in my Suzuki Training (Dr. Suzuki's musical education philosophy), believing every child and adult can learn an instrument and learn it well and that no one should be told otherwise. Therefore I approach my teaching with positivity and patience. With my younger students, I incorporate games and fun activities into their lessons in order to keep them interested and excited.
Beginning at age five I was taught using the Suzuki Method at Bloomingdale School of Music in New York City, continuing through high school in the pre-college program while studying cello, piano, orchestra, chamber, and music theory. I earned a B.A. in Liberal Arts at Thomas Aquinas College, serving as the principal cellist in the Thomas Aquinas College Orchestra and playing in several chamber groups. I'm currently pursuing an MA in Humanities with a Music Concentration at Dominican University of California. As part of Dolce Duetto, a flute and cello duet, I have performed at various venues throughout Marin County.
×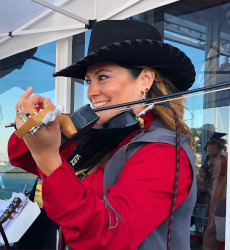 Julie Mellon
Violin, Viola
"My daughter who is now 12 has been studying violin with Julie since she was 3-½ years old. Julie is not just a violin teacher to us, she has expanded our daughter's musical experiences and contributed greatly to her love of playing and music over the years. With our daughter starting at such a young age, it was important that Julie connect with and motivate her. She did that with perfection. She knows exactly when to push and when to pull back to keep her engaged. She also makes the lessons fun with games, songs, stickers, etc. and she always welcomes (daughter) with smiles and warmth."— Helena (Riley, 12 years old)
"Helen is 13 and has been studying violin with Julie for 5 years now. Though Helen had been taking violin lessons previously, she has progressed beautifully and consistently under Julie's direction. She has learned to read music, improvise, and play classical as well as many styles of fiddle music. Julie has helped prepare Helen for many concerts, auditions and youth symphony pieces, but most importantly, she has inspired Helen to keep playing violin and to truly put herself into her music."—Sonia (Helen, 13 years old
I have been playing violin since I was 4 years old and teaching for 20 years. It gives me such joy to sing through an instrument whether I'm playing classical, pop or fiddle, in an orchestra, trio or band. Aside from teaching, my newest venture is a trio called Trio Viva that came to be out of the pandemic. I'm collaborating, musically, with two friends from the 18-piece swing band, Sven and the Masterful Orchestra, where I was lead violin. Since June, as Trio Viva, we have played 60 outdoor concerts in driveways, porches, yards and outside at restaurants, bringing much needed musical delight to our community.
Working with me, my students experience a teacher who brings joy to learning their instrument and who can be counted on to add an element of fun to their lessons. I like to expose my students to a wide range of styles of music including classical, fiddle and popular music.
I teach all levels but I really enjoy teaching younger kids, starting on violin as young as 3 years old. I teach using the Suzuki Method so my students learn to play by ear, by listening to recordings and learning by rote. I also include music reading and fiddle, and the older the child, the more I incorporate music reading into their lessons.
I started playing the violin in the Suzuki Method and continued on to earn a Bachelors of Music in Violin Performance at the University of Colorado, and a Masters of Music in Violin Performance, with emphasis in Suzuki Pedagogy at the Hartt School of Music, University of Hartford, where I studied with Linda Fiore. I play classical as the concertmaster of the Lucas Valley Chamber Orchestra, as well as rock, jazz and fiddle in the southern rock band Southern Comfort, often sharing guitar leads on the electric fiddle.
×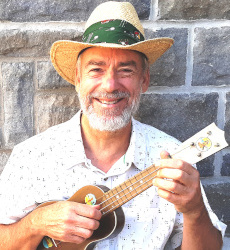 Joe Miller
Guitar, Ukulele
"Joe combined rigor and high expectations with a calm demeanor and gentle sense of humor. His wide-ranging selection of music kept my son engaged and challenged, even during middle school, when so many children give up their instruments." — Debbie (Mike, 12 years old)
I love the guitar because it offers so many possibilities for expression and the ukulele because it is easy and fun to play. I come from a very musical family and when I was young, received lots of encouragement to play. I find playing music to be a particularly nice way of interacting with people and that no matter how good you are, you can always learn more!
My students tell me they appreciate my patience and ability to assess and structure lessons based on their individual needs, interests and abilities. They say I teach "by the book" because I like to use classic method books such as Hal Leonard Guitar Method or Aaron Shearer's Classic Guitar Technique to help my students understand the concepts of rhythm and theory. Many guitarists stall in their training because they have not learned theory. My approach is to effectively guide them through method and theory, so they succeed! Lessons progress step-by-step so the material is accessible and does not suddenly get difficult and frustrating. Students who already read music progress especially fast with this approach, but reading music is not expected or required to take lessons with me.
I am an experienced music teacher specializing in acoustic music and fingerstyle guitar, teaching children ages 5 and up since 1988. I studied music at Elmhurst College, York University (Toronto) and the Center for World Musics, under many accomplished instructors, where I learned guitar, sitar, piano, composition and voice. I have played and taught all over the Bay Area, have won awards for Flatpicking and Fingerpicking (National Fingerpicking Guitar Champion), and have had my arrangements widely published (Acoustic Guitar, Fiddler Magazine, Fingerstyle Guitar, and more).
×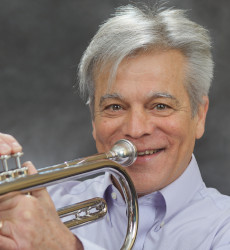 Ezra Palmer-Persen
Trombone, Trumpet, Baritone Horn, Euphonium, Tuba
"Ezra has been my son's trumpet teacher for the last several years. He started in 4th grade and is now in 10th. Ezra was careful to teach him the correct embouchure, which, as a brass player myself, I knew was important. He can now hit high and low notes with ease because he was taught the correct way. The best thing about Ezra, though, is that he has made trumpet playing FUN and my son enjoys it immensely as a result. He is the 1st chair trumpet at Redwood, and he LOVES playing alone or in a group. I would recommend Ezra in a heartbeat."—Cheryl (Jacob, 15 years old)
I have been teaching for over 30 years and play several instruments, but ever since I was a little kid I have been captivated by the Trumpet. Why? Because it was, and still is, a socially acceptable way for a 10-year old to make some good noise. I am still fascinated by how much sound you get out of only three valves.
I teach all age levels, kids can start young, they only need to be able to hold their instrument! Students have said that I am one of their more engaging music teachers (even sometimes funny) and I think it's because I really try to understand and help them overcome their musical challenges which is often simply finding the time and mental space to practice. When learning a wind instrument, it is all about practice--how to practice and what to practice, to achieve the constancy, range and endurance you need to play like a professional.
Through years of teaching I have developed a unique and effective approach that works in person as well as in virtual lessons. I start with an understanding of where the student is emotionally and how much they want to learn at that moment, then I meet them there, so that the most learning can occur. This is especially effective in teaching different age levels as I'm able to adjust to the student. The key is patience and the desire to give every student a chance to learn, correctly, at their own pace.
I have been passionate about brass playing for over 50 years. I have worked with artists such as Barbara McNair, The Whispers, Barbara Lewis and Gladys Knight and the Pips. With a Bachelor of Arts in Music from San Francisco State University and certification as a Claude Gordon Brass Instructor for all the "cupped" brass, I have been teaching continuously since 1988.
NOTE: This teacher has availability on Saturdays. Please give us a call (415-479-3112) or email us ([email protected]) for details.
×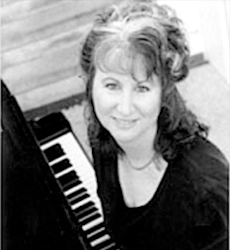 D'Arcy Reynolds
Piano and Composition
"Can I just say for the record, that you have been the most influential person ever, EVER, in my musical career. I don't think I could have asked for someone better who was not only my piano teacher, but the person who understood me, my mentor, my coach. These seven years of piano, ever since I was 4 (and a half, don't forget the half!) ...have been an extraordinary experience. You're the best." —Julian, 11-½ years old
Music reflects world culture and that is what inspires me to teach, perform and compose tango, contemporary, classical, or my own chamber music compositions, I love it all!
As a composer and pianist, my approach is to truly understand how music is made and expressed at a high level, then share it with my students. You would be surprised, but none of my students sound like beginners because through this approach they learn to play so expressively. My teaching has evolved over the years and benefited from meditation and coaching techniques that I use to help my students develop their own self-awareness and confidence.
I would say my teaching method is comprehensive and flexible as I understand that each student is different in terms of their level, learning style and musical interests. I like to use music apps to develop good musicianship and I include sight reading, theory (applied and written), technique and a varied repertoire from different genres, composition and improvisation to enrich my students' musical experience.
With a Bachelor and a Master of Music and Musical Composition from Mills College, I continue to hone my skills by studying tango and jazz arranging and composition in workshops at Reed College, and the California Jazz Conservatory. In addition, I am currently coaching with Grammy Award Winning Composer Emilio Solla on jazz harmony and composition.
×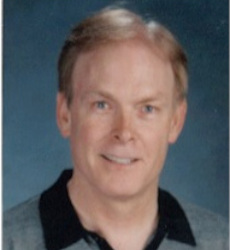 John Sadler
Clarinet, Trombone, Trumpet, Saxophone, Flute, French Horn, Baritone Horn, Euphonium, Tuba
"When I look at all the musical skills and knowledge that you have passed on to me, I realize that I couldn't have asked for a better music teacher" —Zakai, 18 years old*
Lessons with me are fun. Students feel encouraged and challenged at the same time as I like to reinforce what they are doing well, and provide positive, constructive feedback in areas that need correction. My hope is to impart an understanding of the fun and the benefits that music education, and performance, can add to their lives. I encourage practice and continued participation in their school concert and jazz bands, honor bands, talent shows, solo and ensemble festivals, and civic bands—building their confidence and musical competence, preparing them for the future.
I teach all age levels, 3rd grade through college, and beyond. Students improve their skills starting with a wonderful method book called The Standard of Excellence, along with their own school band music. Skills gained through this approach create a solid musical foundation from which students can advance. Foundational training includes development of beautiful tone quality, beat, rhythm, duration of note, range, breath control, dynamics, phrasing, artistic style, performance skills, music theory and jazz improvisation.
As a student, I received the school Band Award in both elementary and high school, and a Scholarship to the University of Pacific Music Camp. I earned a Bachelor of Music with emphasis in Music Education from San Francisco State University, and a Lifetime California Teaching Credential and Associate of Arts from Solano Community College. I have taught brass and woodwinds for school band programs for over 20 years, and privately for the last 17.
*From his thank you note to me upon receiving his high school's prestigious Band Award at graduation.
×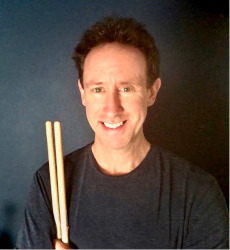 Alan Schechner
Drums
"He is a fantastic teacher and has helped me develop in ways I couldn't imagine. He truly is THE BEST!"— Nicolò, 14 years old
I have been passionate about drumming, and music, my whole life. I started taking private lessons in elementary school and continued through college. Drums are a great form of self-expression both physically and creatively.
My students know I genuinely care about helping them to become the drummer they want to be. I love seeing the happiness on their faces when they can play something that they didn't think they could.
When it comes to teaching drums, there are basics to be covered that are important to learn and understand, but we also want to have fun, so I like to start by understanding my students' musical goals. Working with someone like me who has played for many years and knows all the tricks is a great way for a student to achieve their goals faster. That said, if a student simply wants to learn to play a specific song, or build a foundation, and not spend time on the basics, we can do that too!
When taking lessons with me, students will learn timing, hand and foot techniques, reading music, dynamics, transcribing, soloing concepts-coordination, chart interpretation, creative development, and more.
For 16 years, I took private lessons with drum-teaching legend Chuck Brown learning technique, reading, soloing, and multiple music styles all of which prepared me for professional work with Eric Martin (vocalist with "Mr. Big") and numerous band and musical theater, opera and symphony orchestras. I have been teaching private lessons to students of all ages for over 30 years, loving every minute of it!
×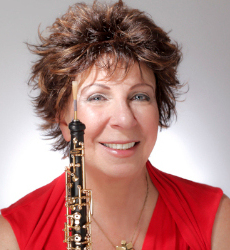 Brenda Schuman-Post
Oboe, Oboe D'amore, English Horn
"Brenda is not only an amazingly talented oboist; she is also an outstanding oboe teacher. My daughter has grown so much as a musician under Brenda's coaching." --Naina (Alisha)
I was 14. I had been honking on the clarinet for a year when my Dad suggested that if I would learn to play the oboe, he would pay for me to take private lessons over the summer. I did not know what the oboe was, but I wanted the music lessons. My parents rented an oboe, and when I opened the case for the first time, before I even took it out of the case, I knew I was an oboe player. At summer's end, to my surprise and great happiness, they let me continue the lessons. I have studied, practiced and played the oboe pretty much every day for 58 years.
I am devoted to every student, regardless of age or skill level and teach beginners to advanced players. Lessons are tailored to the student's specific needs at any given moment and every lesson is fun! I focus not only on how to play the music but more importantly on how to play the oboe. I offer advice and education on how to select, purchase, evaluate, adjust and make oboe reeds. The oboe can be like the ugly duckling of the music world. At first the sound is raucous, but as the student develops the appropriate physical skills, the sound becomes gorgeous. It's important for students to hear what the oboe is supposed to sound like. I play a little bit at every lesson and I encourage them to listen to recordings of great oboe playing.
My students react to my positive, nurturing, enthusiastic, caring approach, by following my suggestions, practicing daily and advancing at their own pace. There is never a lull in their education. They are trained to play baroque to contemporary classical orchestral, band, chamber and solo music as well as a variety of other styles.
I am a professional oboe player and oboe educator, with Master of Music and Master of Fine Arts degrees from Stony Brook University and Sarah Lawrence College. I started teaching private lessons when I was 18. As a free-lancer I play in orchestras and bands, but my career is primarily as a soloist and chamber musician. I am the director of my own ensemble "Sonic Forest" so named because musical instruments are made from trees. My career is built on versatility. I play and teach Baroque through right now classical, jazz, spontaneous improvisations, Celtic, and American songbook.
×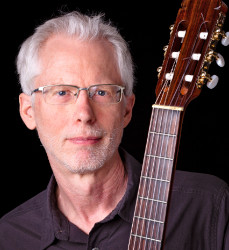 Rob Thomure
Guitar, Ukulele
"...so grateful that Rob was able to seamlessly transition to zoom lessons over the summer to give my kids some sense of normalcy in these times. He's great at keeping them inspired with fun and challenging music that they choose, but he guides." — Heather (Caroline, 11 and Andrew, 13 years old)
Guitar is truly a portable orchestra, with an endless palette of sonic colors. I have been captivated by this instrument for over 40 years, inspired as a child when I heard the famous Romeros Guitar Quintet, not to mention The Beatles and other great music of the day. When I played a Carcassi classical piece before an audience, although I was nervous, I found that I really enjoyed performing and I have been composing, recording, performing and teaching ever since.
I teach beginning-to-advanced guitar and ukulele for kids and adults, acoustic and electric, all styles, bringing a broad background and perspective, and many years' experience, to my lessons. My students find me compassionate, encouraging and patient, and good at assessing what they really need from me. I can challenge them so that they are motivated and feel like they are making progress, but not challenged so much that they get discouraged, which is really important in working with young players. They like learning something new and get excited to play new songs. Parents have thanked me for the endless inspiration I share with their children, nurturing their love of music.
When teaching, I like to balance theory and technique by learning the songs students want to play so they get excited. Using a variety of materials, I tailor the lesson plan to the student, so it aligns with their interests and goals, inspiring them to stick with their lessons. With younger students, I emphasize the basics and teach good habits. With older students, who have played previously, I might spend more time undoing bad habits. :-) No matter what age the student, I love to nurture breakthrough moments and see their joy as they progress to the next level.
I attended the University of Chicago and studied classical guitar with a private teacher. I've been playing electric, acoustic and classical guitar for 40 years; composing music, being a music studio owner and musician, and audio director and sound designer for film, video and games, including the Rock Band series. I have been teaching private lessons to students of all ages for the last 20 years, with my youngest student 5 years old and my oldest 104!
×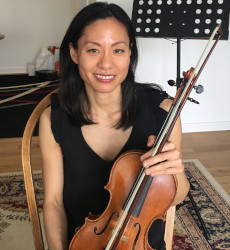 Crystal Von Pischke
Violin, Viola
"Crystal began violin lessons with my seven-year-old around eight months ago. It was my daughter's first experience playing an instrument and Crystal has done a wonderful job teaching her the fundamentals. My daughter has made a lot of progress over the time they have worked together and has never once complained about having her lesson (what more can a parent ask for— ha!). Crystal is patient and very nicely gets her back on track when she gets distracted, listens to her questions, explains things very clearly, and she is a beautiful violin player. If you are looking for a violin teacher, we highly recommend Crystal!" — Brittain (Maddy, 7 years old)
Sometimes you learn the most from your mistakes. At the end of my first year in graduate school I decided to compete in the Bruce Ekstrand Competition. I spent months preparing my piece, Variations on a Theme by Corelli, by Giuseppe Tartini. It was my turn. I was on stage, lights glaring, my accompanist to my left, and someone I could see out of the corner of my eye. In the middle of my piece, I dropped my bow! In all my years of playing and performing I had NEVER done that. The audience gasped and waited to see how I would react. I picked up my bow, regained my composure, and continued with my piece, perfect except for that one moment. I did not win the competition, but the fact that I continued, almost perfectly, after a devastating mistake, helped me understand how strong I am.
I see myself as an all-encompassing teacher. I teach more than violin, I teach music fundamentals—rhythm, note reading, and ear training. I teach life skills—focus, dedication, attention, patience, perseverance, and fun. On top of this, I get to know my students. I know when they need a pep talk, when they need to be pushed, or refocused, and when they need to have a little fun!
I have been teaching for 11 years and most of my students have been kids ages 2.5 to 16 years old. I love working with kids, getting to know each student, building the student/teacher relationship, seeing them learn, make progress and accomplish techniques.
I love the music of Bach, Mozart, Beethoven, Prokofiev, Rachmaninov, and Tchaikovsky as well as Irish fiddle music and bluegrass! My appreciation of different genres of music makes me a well-rounded musician, less biased towards any one type, and able to pick out the unique sounds and techniques in all different kinds of music.
My approach to teaching is contextual. As a teacher, I see it as my responsibility to get to know each student, as an individual, to ascertain how they learn best. My lessons typically include a combination of key fundamentals: establishing a basis of music vocabulary, the physical mechanics of violin (holding the instrument and bow, movements of the arms, etc.), understanding pitches and how pitches relate to one another (higher or lower), reading notes on the staff, all the while keeping it fun so students stay engaged in the process.
I have a Bachelor of Music from Peabody Conservatory, where I also studied with Violaine Melancon, a member of the Peabody Trio and winner of the Naumburg Chamber Music Award. I graduated valedictorian of my class and won the Virginia Carty de Lillo award. My Master of Music is from University of Colorado at Boulder, where I studied with Jennifer John and Oswald Lehnert. While at Boulder, I held a quartet assistantship and studied with Takacs Quartet. My quartet won the Bruce Ekstrand Competition. During summers, I attended music festivals like Aspen Music Festival, National Orchestral Institute, and Yellow Barn, and Alasdair Fraser's Sierra Fiddle Camp.