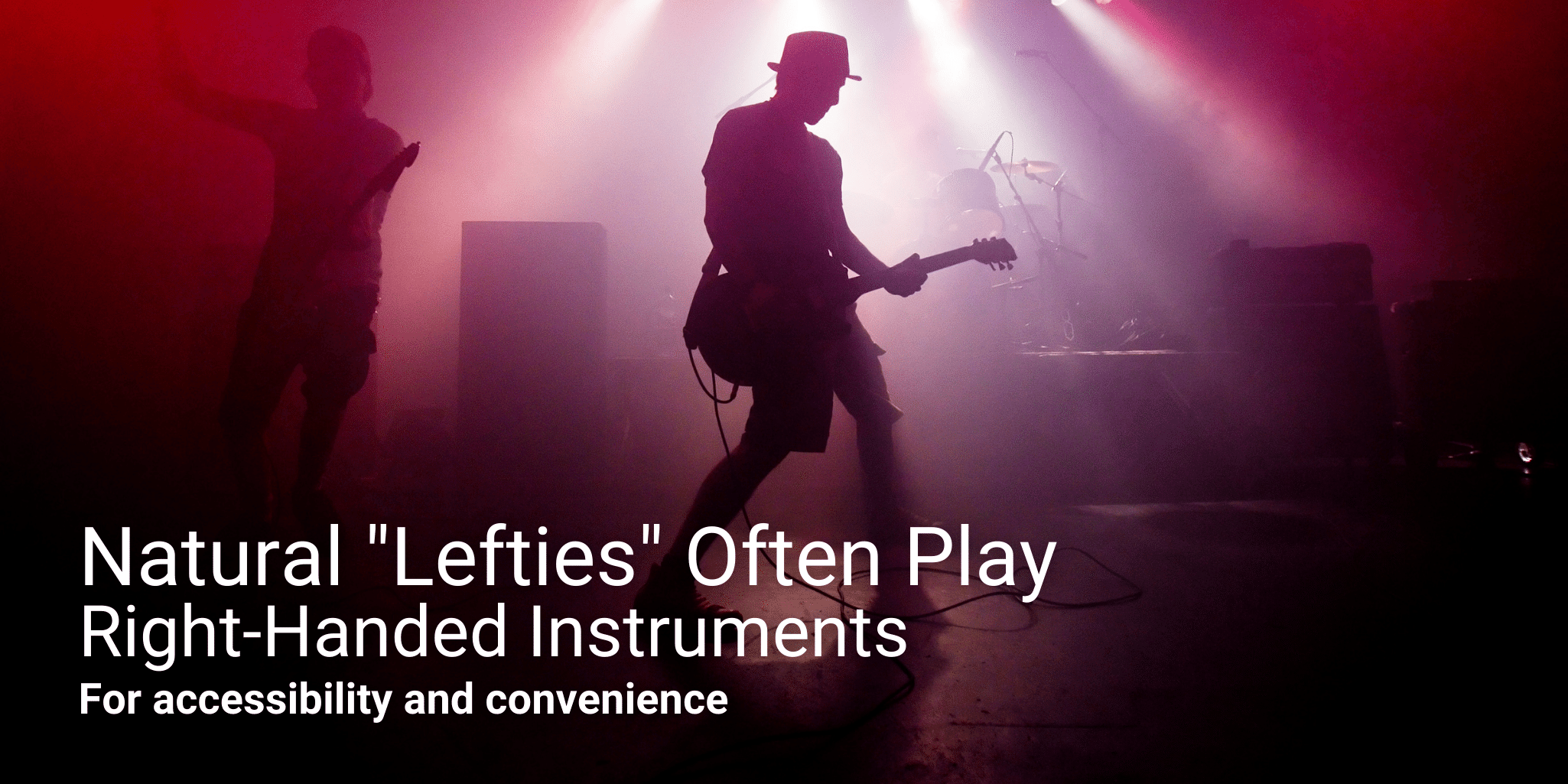 When you're left-handed and just starting out, it's natural to think you need a unique, left-handed instrument. But that is not the case, and actually, not recommended for a variety of reasons including access to a much wider range of instruments.

< 10% of the Population is Left-Handed
This explains that while one will find left-handed guitars in regular production, their numbers are very small because of the proportionally lower demand.

Did You Know?
It's possible to get a left-handed version of instruments like violin, viola, cello, flute, and piano but just think about how that would work in an orchestra with musicians all lined up in rows!

Wanna Play Drums Left-Handed?
Great! This is one of the few instruments (along with just about all other percussion) that one can conveniently play left-handed.

Check Out These Famous Natural "Lefties"
They all proudly (and expertly) play right-handed instruments, so you'll be in good company!

Robert Fripp (King Crimson)
Duane Allman (Allman Brothers Band)
Gary Moore (Thin Lizzy)
Mark Knopfler (Dire Straits)
Kiko Loureiro (Megadeth)
Steve Morse (Dixie Dregs, Deep Purple, Kansas)
Johnny Winter
Billy Corgan (Smashing Pumpkins)
Shawn Lane (Black Oak Arkansas)
Rick Emmett (Triumph)
Joe Perry (Aerosmith)
Danny Gatton
David Bowie
Paul Simon
Barry Gibb
David Byrne (Talking Heads)
Elvis Costello
Sting
Nick Lowe
Neal Schon (Santana, Journey)
Noel Gallagher (Oasis)
Ted Greene