We've pulled together lots of gift ideas with something for every player and every budget.
Order online and pickup same day.
Ukuleles Galore!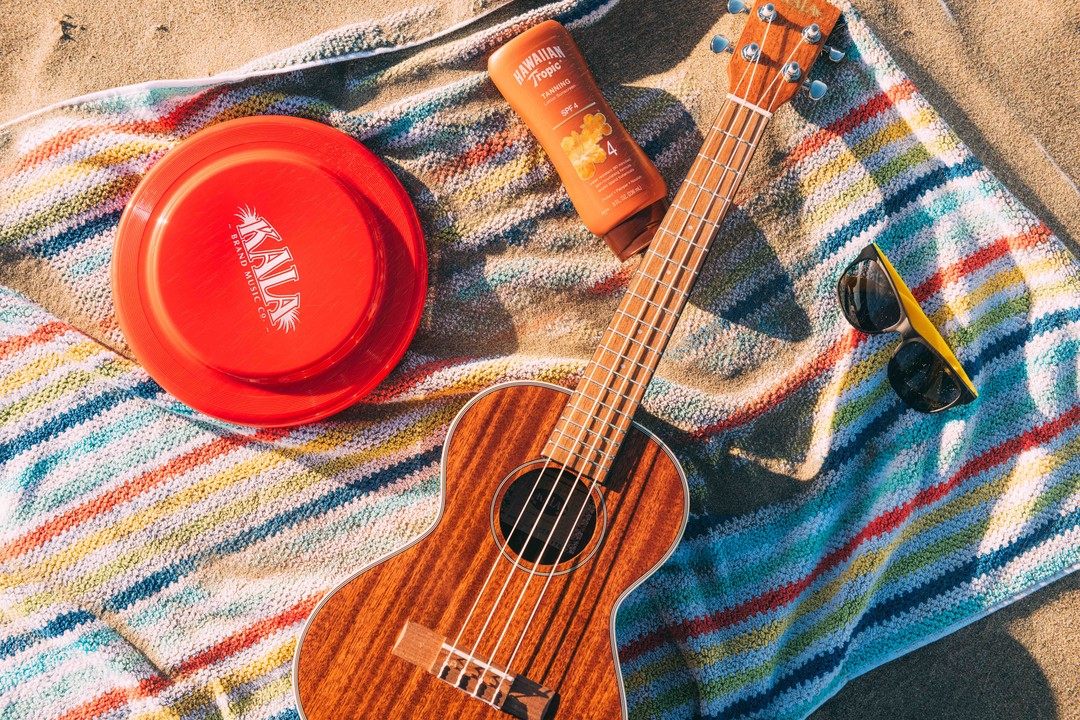 Ukuleles are an affordable, portable, easy to learn, and fun first instrument. They are also a popular second instrument, especially for guitar players. We have the largest selection of Ukuleles in stock in the North Bay, so you'll be able to find just the right one for Dad!
Electronic Tuners
Electronic tuners are a convenient, and in loud situations, a necessary accessory for any instrument. They not only help you get your instrument in tune, but they can also be used to help the musician play in tune. There are several models of Snark tuners to choose from.
Mini Guitar Amp
For the electric guitar player who seems to have everything, if they don't already have one of the new generation of digital mini amps, they will definitely want one! The NUX Mighty Lite mini amp is jam packed with 3 amp channels, delay, reverb, drum tracks, and more when paired via bluetooth with the mobile app. For players that don't need all the bells and whistles and prefer a more straight-forward, great sounding mini amp, the Boss Katana Mini is a great choice.
Home Recording Equipment
In this age of video conferencing and sheltering in place, many musicians are setting up home recording studios simply with their computer and a few key accessories. The central component of a home recording studio is an audio interface between the instrument and the computer. The Alesis Multimix is an affordable and easy to use mixer/interface. It even comes bundled with a professional recording software suite. Many home recording engineers also appreciate either high quality studio monitors like the ERIS by Presonus or professional monitoring headphones like the Presonus HD7's or HD9's. Lastly, creativity in the home studio is enhanced by having the ability to trigger a range of sound samples using a keyboard controller like the iRig Keys Pro, the Alesis Sample Pad 4, or the Alesis Compact 4 Table Top Drum Kit.
Accessories for Any Instrument
Some accessories are what we would call consumables, meaning that they don't last forever. Things like strings, picks, reeds, swabs, cleaning cloths, polishes, and sanitizing sprays will need replenishment from time to time, so they make great gift items.
Fun Gifts for Any Musician
Is Dad a fan of Fender products who seems to have everything, they probably don't have one of these Fender t-shirts, hats, or cutting boards. Or, perhaps Dad just loves music and coffee or tea? Well, check out these musical mugs!

Gift Certificate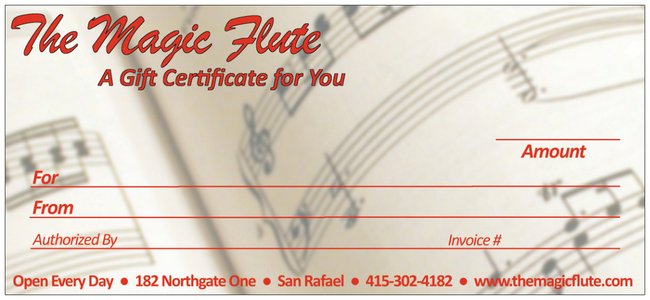 Can't decide? We make it easy. Order a gift card online and let him choose.
Rent-To-Try, Rent-To-Buy!
If Dad has always wanted to learn an instrument but has been reluctant to buy an instrument outright, renting is a great way to go! We offer short and long-term rental options for instruments in just about every category. For brass, woodwind, and orchestral string instrument rentals, visit our Band & Orchestra rental page. For rentals of other instruments, give us a call.